Chinese red dates (the edible fruits of Ziziphus jujuba, also commonly known as jujubes) are one of the most popular foods consumed for their health benefits.
Most species of jujube are native to China, where it has been cultivated for more than 4,000 years and there are over 400 cultivars available. Nowadays, red dates are also grown and enjoyed around the world, including Russia, southern Asia, southern Europe, southwestern United States, and Australia.
In Chinese, red dates are known as "da zao" or "hong zao", in Iran and India, it is known as "ber", and it is also abundant in Arabian countries and known as "Sedra" and the edible fruit is called as "Nbeg" or "Ennab".
Dried dates are red, soft on the outside, with a sweet smell. The inside is soft and moist. Fresh dates have a sweet and crisp texture like a tiny apple and are only available in season.
BENEFITS OF RED DATES
Improve Sleep and Calm the Mind

Nourishing the skin and having anti-aging benefits

Strengthen muscle and bone 

Assist with the digestive process

The highest concentration of Vitamin C is found in red dates. The concentration is 7-10 times higher than that found in citrus fruits. They also contain protein, carbohydrates, organic acids, vitamins, and minerals such as calcium, phosphorous, and iron. These qualities make the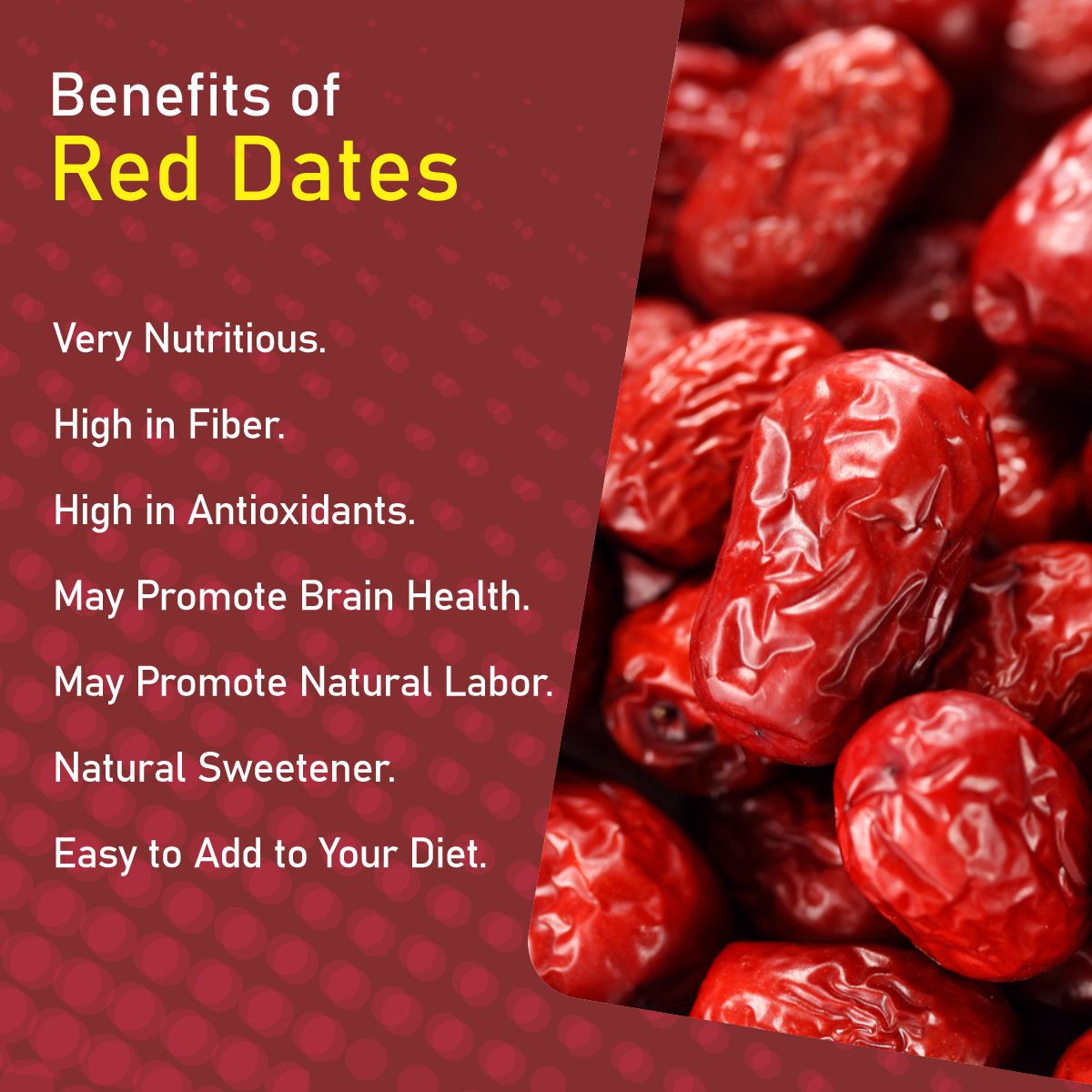 Storage Guide